Teeth Whitening for San Pedro People
Teeth Whitening for San Pedro People
Fed up with a dull, yellow, or discolored smile? Dr. Hamid Cohen and his team invite everyone in the Los Angeles South Bay to learn everything they need to know about powerful but safe teeth whitening with a free first-time consultation with San Pedro's best-liked and most respected dentist.
There's nothing like a beautiful smile. It's the gateway to new friendships, cherished connections, and even professional opportunities. Beyond having healthy and well-aligned teeth as the foundation, the appearance of your smile is equally vital. Stains, discoloration, or yellowing can undermine its true beauty. Unfortunately, DIY and over-the-counter remedies often prove ineffective or even risky.
Dr. Cohen has been a trusted source of smile transformations for countless residents in San Pedro and Los Angeles South Bay. With his expert guidance, you can safely achieve the smile of your dreams. Patients can't help but rave about their dazzling and brilliant new smiles, all thanks to Dr. Cohen's friendly and gentle approach.
The Best Dentist in San Pedro Uses the Best Teeth Whitening
Dr. Cohen uses Opalescence teeth whitening products. These painstakingly designed gels have a proven track record of transforming teeth from dingy to pure white, offering patients safe but powerful whitening based on solid science. 
How Does Opalescence Work?
You may have heard of people using hydrogen peroxide from the drugstore to whiten their teeth DIY-style. In that form, it's an abrasive chemical that can harm teeth and using it can be detrimental to the teeth. However, when used properly in the right form, it can safely whiten teeth.
The Opalescence formula is carefully designed to safely whiten teeth. It takes a specific form of hydrogen peroxide (H2O2) and frees the two oxygen molecules inside it to penetrate enamel molecules. The molecules oxidize tooth enamel molecules, which simplifies their structures and makes them lighter in color.
Teeth Whitening with Dr. Cohen
At our practice, we understand that every patient is unique and deserves a customized approach to teeth whitening. We offer options for whitening procedures, allowing you to make an informed decision based on your specific dental situation, desired timeline, and comfort preferences.
In just a few sessions Dr. Cohen and our team can make your smile dramatically brighter without any need for hot lasers that dehydrate teeth. The entire process is chemically based so there's no need for distracting bells and whistles when all you want is a bright and beautiful smile. You'll see great results after your first of three 20-minute sessions and it will only improve from there.
For those who prefer a more gradual approach and the convenience of at-home treatment, Dr. Cohen also offers customized trays designed especially for the patient to take home and use at their own convenience. The concentration is adjustable so patients can set the amount of time according to their preferences. Trays can be worn overnight or used in a 15-minute or longer session. They are also available in three great-tasting flavors (regular, mint, and melon) and contain fluoride and potassium nitrate. These substances ensure your teeth are both comfortable and protected. The gels are vegan, certified kosher, and also certified gluten-free.
What About DIY Teeth Whitening?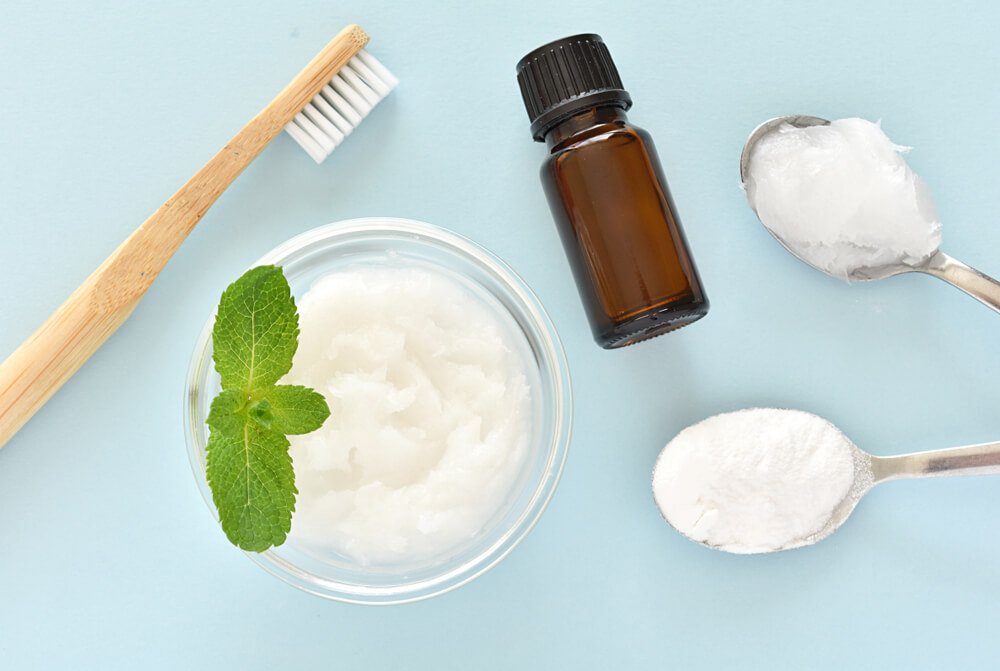 Your teeth are precious and difficult to replace. There is a delicate balance between effectively whitening your teeth, damaging them with overly harsh treatments, or wasting time and money on products that leave your teeth as yellowed or dingy as when you started. In the age of viral trends, it's crucial to approach teeth whitening treatments with caution. While the allure of inexpensive and easy solutions may be tempting, it's important to recognize the potential risks involved. Beware of homemade remedies utilizing charcoal, vinegar, or acidic juices, as they can lead to irreversible damage to your tooth enamel. These fad treatments may offer short-term solutions however, in the long run, pose a serious threat to your dental health. Don't compromise the integrity of your teeth for temporary gains.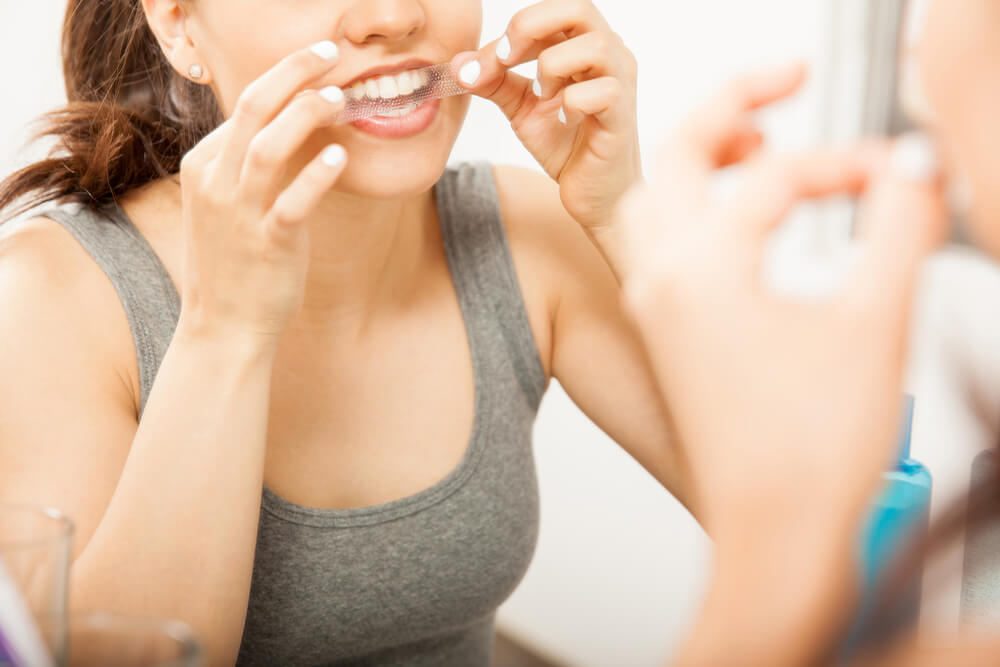 Over-the-counter whitening toothpastes, strips, and similar products may seem like a safer option, but they often fall short in delivering desired results. Moreover, improper usage can still lead to potential dangers.* Your oral health deserves professional care and scientifically backed treatments. We offer safe and effective teeth whitening options that prioritize your long-term dental well-being. Our expert team will guide you through the process, ensuring optimal results without compromising the health of your teeth. Choose our trusted dental expertise for a safe and transformative teeth whitening experience.
Get Started on the Smile of Your Dreams with a Free Consultation!
If you're seriously interested in the brilliant white smile you've always hoped for, Dr. Cohen is here to help. He wants to help as many people as possible in San Pedro and the South Bay to enjoy the confidence that comes with gleaming pearly whites. That's why he offers free first-time consultations to patients who are ready to find out if teeth whitening is for them. Call us at the number on your screen or see 
our contact page
.
If your problems with the appearance of your smile go beyond its color, Dr. Cohen can also use dental and esthetic skills to transform it with 
cosmetic dentistry
.
Finally, if you think your smile is already great but you want to keep it that way, he is also a widely respected and beloved general dentist for people of all ages. Give your teeth the love they need and deserve and call us up today.